Professional Concrete Mixer Manufacturer

What are the differences between concrete mixer and forced mixer?
---
As we all know, people often have different names about the concrete mixer of
concrete batching plant.
Some people call it concrete mixer, however, some other people also call it forced mixer. So, are they the same machine about the two names and what are the differences?
Concrete mixer
is a general term that people give the commodity concrete mixing plant and engineering concrete mixing plant. It gets this name because it is designed to stir the concrete, according to the different configuration of the mixer, concrete mixer includes the drum type mixer and forced mixer. The forced mixer means that mixing barrel is fixed to the mandatory mixing device. Generally, it's used to mix the comminution materials.
And for the forced mixer, which also can be divided into horizontal shaft stirring, single horizontal shaft stirring, vertical shaft mixing, and planetary stirring and so on. Mixing operation principles tiring of every class also has certain difference, the series of double horizontal shaft mixing are often used in domestic, and it is mainly used for commercial concrete mixing plant.
That is to say, the concrete mixer includes forced mixer, but forced mixer is not only suitable for concrete mixing plant equipment, it is also widely used in some materials of being separately mixed.
Pioneer Machinery Co., Ltd was established with the goal to become one of the leading companies in the machinery industry in China. As one manufacturer, we have over 25 years of experience in manufacturing, designing, testing and R&D. Our factory covers an area of 150,000 square meters. Our products are sold all over the world and used in construction projects of various scales. If you are interested in our products, please consult us as early as possible. We are looking forward to your early visit.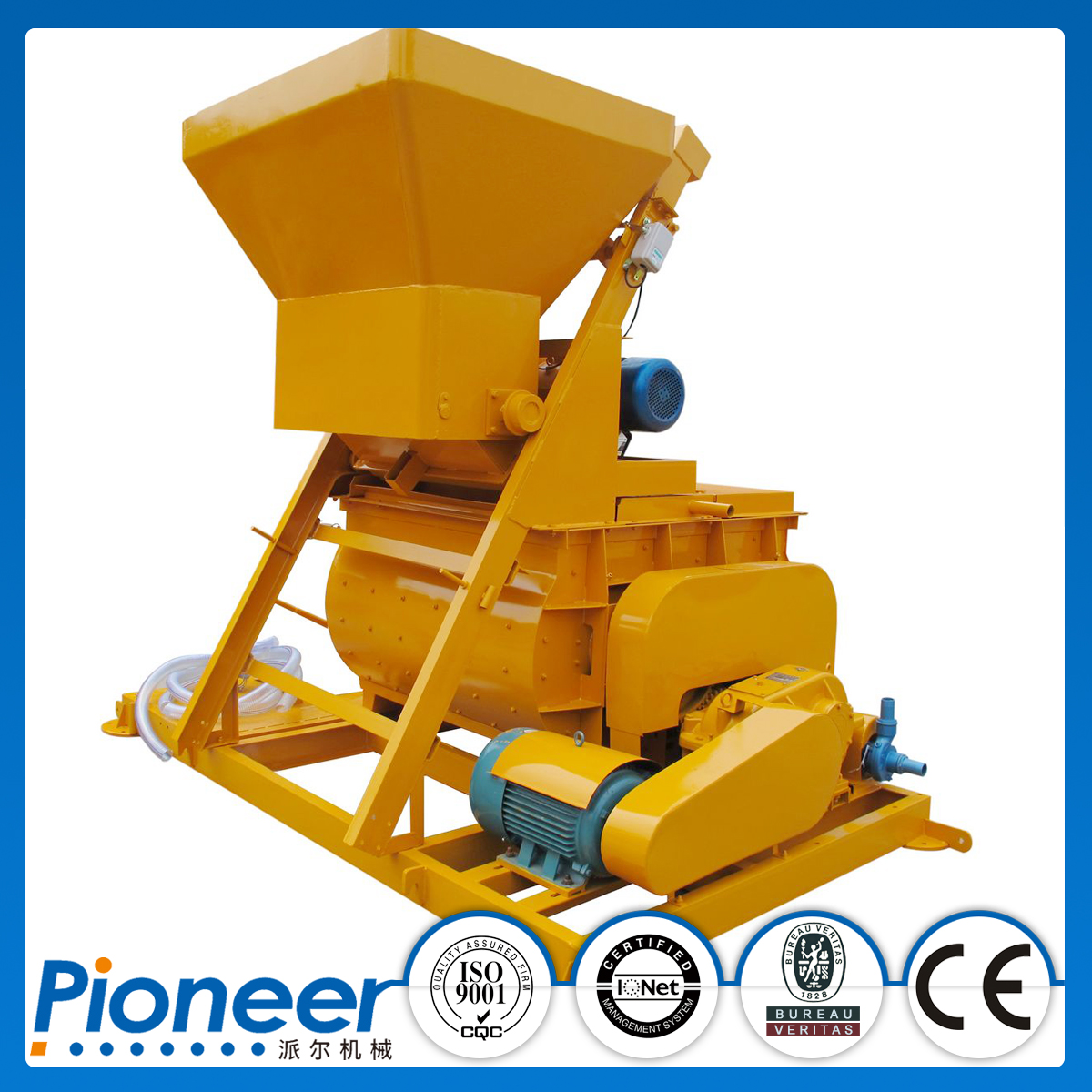 ---
---
Do not hesitate to contact us ,we value your message