Professional Concrete Mixer Manufacturer

The discharging way of concrete mixer
---
The concrete mixer produced by Zhengzhou Pioneer Machinery has two categories: forced concrete mixer and drum concrete mixer. So, what kind of discharging ways they are of these two different types of concrete mixers?
Forced type concrete mixer is divided into double axles
forced type concrete mixer
and single horizontal shaft forced type concrete mixer. The twin shaft concrete mixer is often used as a host of concrete mixing plant, its discharging mode is vertical discharge. While the discharging method of the single horizontal shaft forced type concrete mixer is rollover discharging.
According to the feeding mode, the drum type
concrete mixer
is divided into skip type concrete mixer and lift type concrete mixer, according to the driving method, it is divided into pulley drive and friction drive. But no matter how many kinds they have, the discharging way of them is same, which is mixing forward, reversing to discharge the material.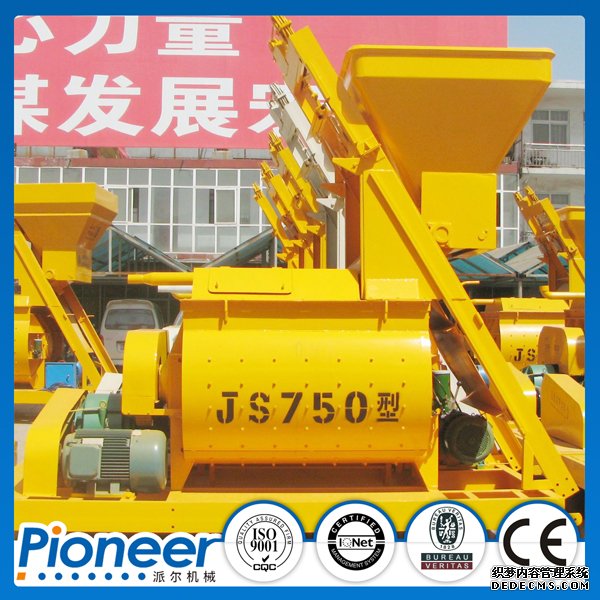 ---
---
Do not hesitate to contact us ,we value your message