Professional Concrete Mixer Manufacturer

How does concrete mixing plant meet customers' needs
---
The times of concrete mixing plant being used in the modern construction engineering are more and more. This is a good thing for the supplier, but the contemporary situation is that customers will decide the life and death of agents even the manufacturers. However, how to grasp the customers' demand and how to operate specifically is a technical work.
Facing the market, manufacturers and agents should have their own principles. It's a resource to obtain users' trust that think highly of your customers, take the customer demand as the starting point, think customers are thinking, anxious customers anxious, refine and satisfy the needs of each customer, and provide the best services etc., Meanwhile, to provide the optimized construction solutions for users.
When the market is bad, enterprise inventory and cash flow problems will cause a lot of pressure to agents. It's a very important point to value the orientation of the customer and to digest the reasonable pressure. To more fully play the market value of the commodity, threw intensifies good service to allow customers to support long-term business growth. Those enterprises of
concrete mixing plant
believe in the chaotic agency market, they must constantly come back to the rational thinking, to re-examine their business philosophy and proxy mode, in order to allow the market to grasp the business philosophy, the concept of the user, the service concept is given a whole new meaning. To make the companies to get a favorable situation constantly.
Located in the construction machinery town-Zhengzhou, China, Pioneer Machinery Co., Ltd is a rising star in the building machinery field. We have abundant experience in designing and producing construction equipments and rich export experiences. We are new but powerful concrete mixer manufacturer in China and have received good feedback from our oversea clients. Our main products include concrete mixer, concrete batching plant,
mobile concrete batching plant
, and some parts of these products. We have been trying our best to keep balance between a competitive price and continuous upgrades in the technology, so our products are welcomed by customers and sold worldwide.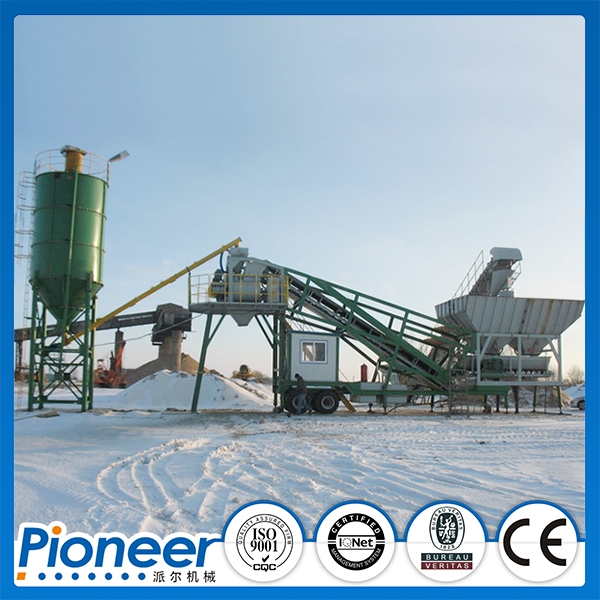 ---
---
Do not hesitate to contact us ,we value your message