Professional Concrete Mixer Manufacturer

Wear-resistant Parts of Portable Electric Concrete Mixer
---
Zhengzhou Pioneer Machinery Co., Ltd reminds you to take care of routine inspection of
wear-resistant parts of portable electric concrete mixer
.
Electric concrete mixers produced by Zhengzhou Pioneer Machinery Co., Ltd are mainly:
JZC portable cement mixer
, JZM series concrete mixer, JS series double horizontal shaft forced concrete mixer and JW series flat concrete mixer and mortar mixer.
The followings are routine inspections of wear-resistant parts of
portable electric concrete mixer
:
1. Inspect the tightness of bolts. Concrete mixer users need check whether all stirring knives, bolts of mixing arms are becoming loose after the new replaced wear-resistant working two days. It is suggested to use tension wrench (mixing arm 420NM, the stirring knife 320NM, lining board 100NM).
2. Check the degree of wear of cylinder liner: inspect the stirring knives and mixing arms at least once a week, and keep them clean. Check whether they are loose or displaced or have friction sound with the cylinder. When users finding the degree of wear of tool arm reached 50%, replace the tool arm. When the thickness of lining board becomes 2-3mm, users need to replace the lining board.
About the adjustment of stirring knife: regularly adjust the stirring knife to ensure the normal performance of concrete mixer. If do not adjust the stirring knife, larger sand and stone will be caught in the middle between stirring knife and lining board, which make the stirring shaft bear greater stress, thus causing stirring knives fracture and accelerating wear between the stirring knives and lining board.
Adjustment of stirring knives of concrete mixer: (1) loosen the fastening bolt. (2) fix stirring knife at the highest point: about 3mm to the cylinder. (3) fasten bolts with tension wrench.
Come to Zhengzhou Pioneer Machinery Co., Ltd for varied concrete mixers and
concrete batching plant
s. We are looking forward to doing business with you.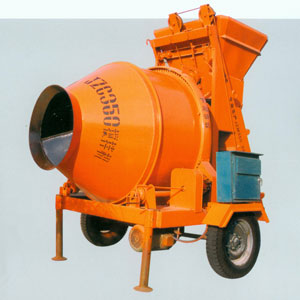 ---
---
Do not hesitate to contact us ,we value your message