Professional Concrete Mixer Manufacturer

Safely Protect Electric Cement Mixers
---
How to safely protect
electric cement mixers
?
1. The electric motor of
electric cement mixer
s should be installed outer skin or concrete mixer manufacturers can adopt other protective measures to provent water and moisture immersing electric motor, thus spoiling the electric motor. The electric motor must be installed start button and its speed becomes from slow to fast.
2. After starting up electric cement mixers, users need regularly take care of whether the running of each part is normal. After stopping concrete mixer, and users should often check whether mixing blades become curved and whether bolts and nuts are knocked off or become flexible.
3. After concrete being completely mixed, or concrete mixer is expected to close down for above one hour, concrete mixer users need discharge all materials in the drum, in addition, concrete mixer users should pour water and cobble into mixing drum and run the drum for 5 to 10 minutes to wash out the mortar which sticks to charging barrel and then discharge.
After using concrete mixer, it is not allowed to have water in the charging barrel to avoid barrel and mixing blades being get rusty. At the same time, users also need clean up the ash deposition outside of mixing drum to keep concrete mixer clean and intact.
After going off work or using concrete mixer, users need take down the fuse wire of electric motor to guarantee safety.
Concrete mixer
and concrete batching plant and other concrete equipments are in our catalog. We are ready to serve you with excellent quality and competitive prices. We are looking forward to coorperate with you for win-win solution.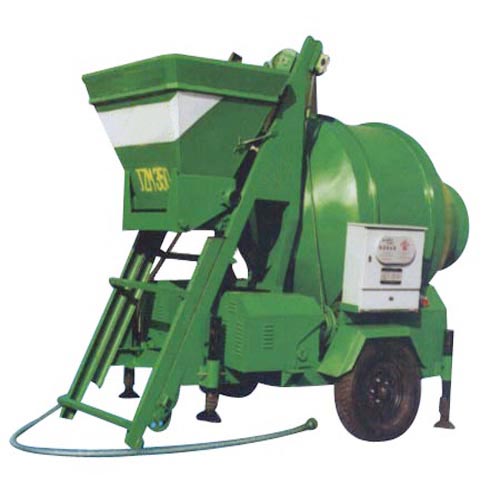 ---
---
Do not hesitate to contact us ,we value your message