Professional Concrete Mixer Manufacturer

Used Concrete Mixer in ASEAN Countries
---
Used concrete mixer is widely used in ASEAN countries.

The economic development in ASEAN countries is rapid and efforts to the infrastructure construction are intensified. While, the Chinese mechanical engineering technology is excellent and mechanical products are featured by high quality and reasonable price and the cost performance is advantageous. So Chinese concrete machinery is gradually becoming the first choice of the ASEAN countries' purchasers.

The machinery and equipment tradings between China and ASEAN countries need to have a strong platform. China - ASEAN Expo just takes this role.

Chairman of Vietnam's contractor engineering association said, "Vietnam is vigorously promoting the construction of roads, railways, ports, airports, industrial zones and housing project and there is a great demand for construction machinery and equipment. In recent years, Vietnam's construction contractors have begun to use a lot of construction machinery and equipment imported from China. The quantity of excavator, digging machines, concrete mixer, tower crane and other machineries imported from China increased year by year.

Comprehensive application of capital, energy-saving and emission-reduction have achieved good effects. The traditional concrete manufacturing technique and management style have received further optimization. Concrete mixer and concrete batching plant manufacturers are trying their best to achieve this goal: zero emissions, dust reduction, noise reduction. At last, pollution-free production will be realized.

The expo boosts the development of engineering machinery in the Southeast Asia.

From the beginning of January 1, 2010, there are 8 kinds of construction machineries whose tariffs have been reduced. The conventional tariff is 5%. With the further development of China- ASEAN Free Trade Area, the import duty of machinery industry will be reduced to zero. The cost of ASEAN countries importing Chinese machinery will be lower.

Purchasing used concrete mixer reduces the investment for users, which is beneficial to users who have tight fund.

Zhengzhou Pioneer Machinery Co., Ltd can provide drum concrete mixer, compulsory concrete mixer and concrete batching plants for you. Come to us for concrete mixer and concrete batching plant.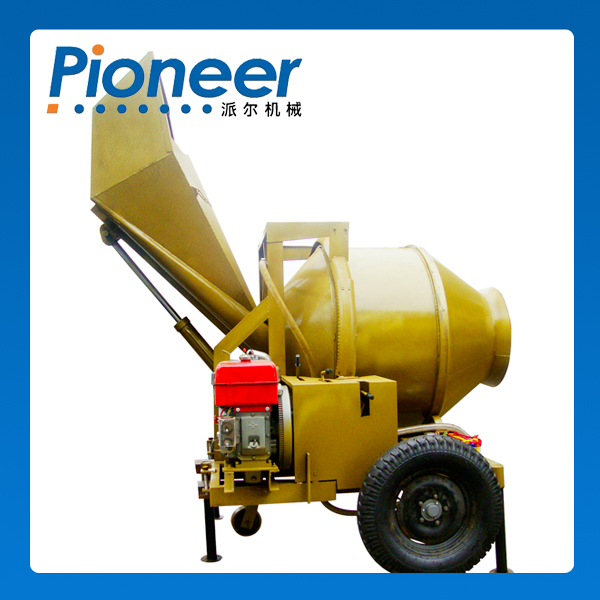 ---
---
Do not hesitate to contact us ,we value your message