Professional Concrete Mixer Manufacturer

Used Concrete Mixer in Harsh Conditions
---
For concrete machinery whether new concrete mixer or used concrete mixer, most of working conditions are unsatisfactory.

New concrete mixers and used concrete mixers basically will be affected by dust, insolation and other factors. So concrete mixer needs very standard maintenance procedures to ensure normal concrete production, especially for the used concrete mixer. One of the most important maintenance procedures is lubricating each part of concrete mixer, which is allimportant for concrete mixer. The production conditions of new concrete mixer and used concrete mixer are relatively bad, so concrete mixer users need make preparations in lubricating maintenance, which can ensure good running-in among parts of concrete mixer and effectively reduce wear and tear. At the same time, concrete mixer users need standardization and safety of daily operation.

Then how to do the lubricating maintenance of concrete mixer? Actually, it is very simple. Generally speaking, reducer, rotating interlinking and motor are the most important maintenance parts.

The bearing and the rotating interlinking of concrete mixer have the most need of lubrication and maintenance. For reduction gear box, bearing connection and gear are the two most important lubrication parts. It is easy to lubricate the reduction gear box, concrete mixer users can use the rotation of gear to effectively bring lubricating oil to the internal of reduction box to lubricate. While, in the maintenance, do not add too much of lubricating oil. Adding too much or too little lubricating oil all will bring damage to new concrete mixer and used concrete mixer. For the motor lubrication, concrete mixer users only need to maintain the motor in accordance with instructions. Zhengzhou Pioneer Machinery Co., Ltd recommends to lubricate some crucial connecting and rotating parts. It should be noted that in some brake parts, do not leave stains to prevent bringing damage to these parts.

Come to us for drum concrete mixer and compulsory concrete mixer.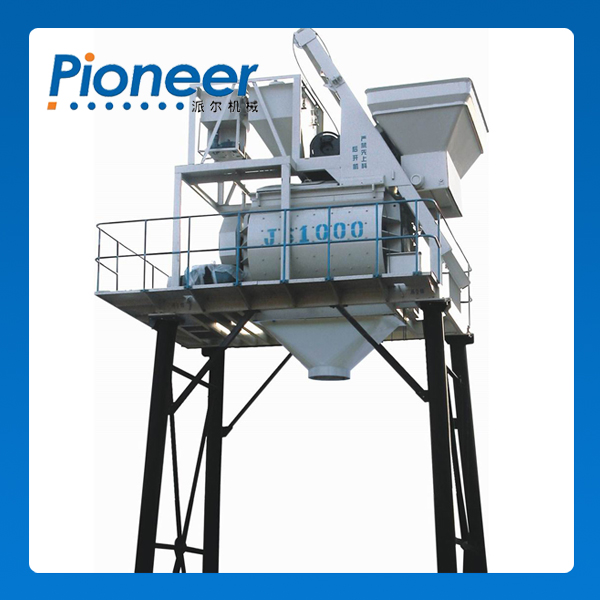 ---
---
Do not hesitate to contact us ,we value your message