Professional Concrete Mixer Manufacturer

Timely Maintain Concrete Mixture Machine
---
With the continuous development of science and technology, the extensive application of new technology and new technics, there are more and more kinds of concrete mixers and the performance of concrete mixer become superior. At the same time, requirements to operative technique and repair technology of concrete mixers become higher. Concrete mixer operators need possess necessary skills: problem identification and solution, high sense of duty.

Daily protection and maintenance ensure better using concrete mixer. After concrete mixer being applied in varied environments for a long period of time, components of concrete mixer machine would have abrasion, interspace would enlarge, which would directly affect the original balance of concrete mixer. The stability, reliability and efficiency would considerably decrease. Or even concrete mixer would lose the basic functions and can not work normally. Therefore, operators need well repair or replace concrete mixer. It will undoubtedly increase the cost and affect the schedule of construction sites. So it is necessary to establish a scientific, useful equipment management mechanism and take care of concrete mixer daily management.

Maintenance standards and demands: key points of cement mixer maintenance are: cleaning, smoothness, check, fastening and anti-corrosion. Regularly maintain cement mixer. Correctly handle the relationship between application, maintenance and repair. It is not allowed to only use not maintain, or just repair not maintain. Maintain concrete mixer according to the rules and requirements to ensure quality. Maintenance items, maintenance quality and doubts in the maintenance should be well recorded.

Implement routine maintenance and regular maintenance. Routine maintenance is carried out before, after or during concrete mixer operation. In routine maintenance, users need check quick-wear parts, liquid coolant, lubricants, fuel quantity and others.

Come to Zhengzhou Pioneer Machinery Co., Ltd for drum concrete mixers, compulsory concrete mixers and concrete batching plants.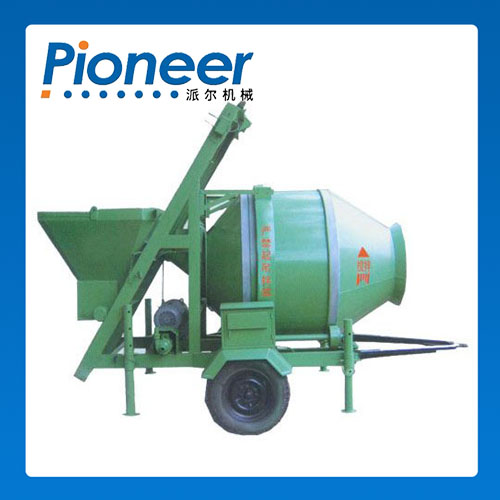 ---
---
Do not hesitate to contact us ,we value your message