Professional Concrete Mixer Manufacturer

Internal Structure and Performance of Self-falling Concrete Mixer
---
Concrete mixers can be divided into self-falling concrete mixers and forced type concrete mixers according to mixing principle.

This article, we would introduce internal structure and performance of self-falling concrete mixer:

Self-falling concrete mixer adopts the rotation of drum to drive mixing blades to lift materials. Under the gravity, materials fall down. Materials are repeatedly mixed like this. After stirring, materials would be evenly mixed.

Self-falling concrete mixer is also called biconical reverse discharging concrete mixer. It is one ideal concrete mixer that is used in small-scale construction sites. The mixing blades of self-falling concrete mixer are cross fixed. The mixing blades let materials be lifted and fall down, at the same time, mixing blades force materials to move along axial direction.

There are two welded two pieces of vanes to prevent materials going out at feed inlet. Discharging blade is divided into two parts and is fastened by screws. During mixing materials, if power is suddenly cut, take off the one blade that is closer to the outside and discharge the materials in the mixing drum.

Zhengzhou Pioneer Machinery Co., Ltd is one professional concrete machinery manufacturer with 25-year producing experience and 20-year exporting experience. Come to us for drum concrete mixers, forced type concrete mixers and concrete batching plants.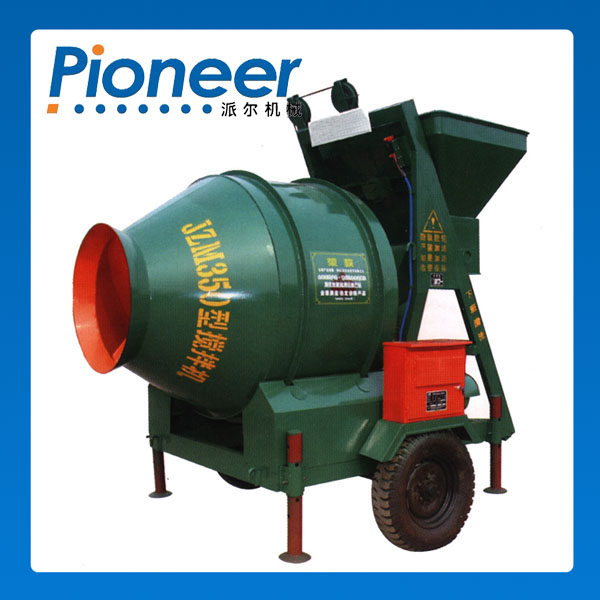 ---
---
Do not hesitate to contact us ,we value your message