Professional Concrete Mixer Manufacturer

Electric Portable Bucket Cement Mixer Features
---
Electric portable bucket cement mixer
is one kind of self-falling and mobile concrete mixer which discharges concrete when the bucket is rotating anticlockwise. Generally speaking, civilian type concrete mixer belongs to the drum concrete mixer.
Electric portable bucket cement mixer adopts mixing bucket to mix materials when running clockwise and discharge concrete when rotating anticlockwise. Electric portable bucket cement mixer can produce 10~30 cubic meters of concrete in one hour and portable concrete mixer is widely used in small construction sites, roads, bridges, house building, etc.. Electric portable bucket cement mixer is able to greatly reduce the labor intensity. Drum concrete mixer features are as followings:
1,
Drum concrete mixer
adopts imported stainless steel, so concrete mixer is durable and it is easy to clean concrete mixer.
2, Drum concrete mixer uses vertical reducer motor, which ensures that concrete mixer has low noise and a long service life.
3, The drum of the
concrete mixer
can rotate 360 degree in all directions, so it has good mixing ability and it is able to completely and evenly mix materials in short time.
4, This kind of concrete mixer covers a small area. Portable concrete mixer is equipped with wheels, so it is convenient to move the concrete mixer from site to site.
5, The machine cover has protection switch. It can fix position at random when feeding and discharging materials. So the operation is definitely safe.
6, The bucket of
portable concrete mixer
has no stirring blades, which makes the cleanout be more easy.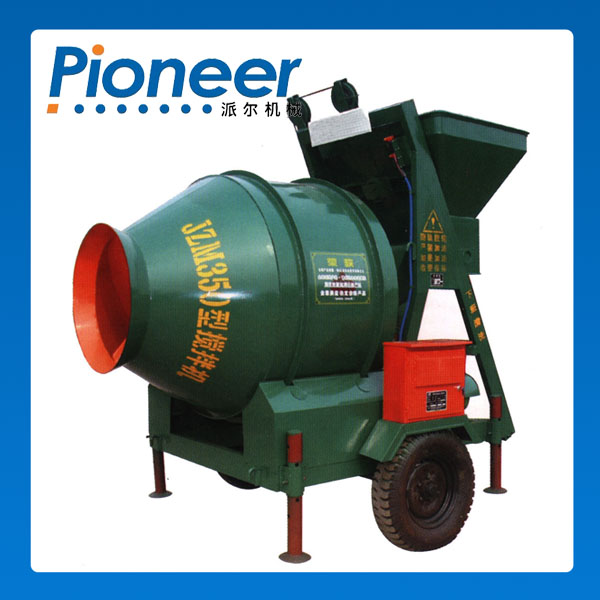 ---
---
Do not hesitate to contact us ,we value your message