Professional Concrete Mixer Manufacturer

The importance of raw materials'management of concrete plant
---
Strengthening the management of raw materials of
concrete mixing plant
is one of the important ways to improve the material management level, to overcome the confusion and waste in the construction site, and to improve the economic benefit. So we need to do according to the following points:
Firstly, the procurement of concrete mixing plant, the supply plan and ground material stacking and storage management all should be made the raw materials management planning, budgeting, and making a good management objectives before mixing. Secondly, the raw material should be poured in orderly to ensure the requirement of the concrete production, and to prevent the waste of materials. Moreover, the entry materials should have a strict inspection and acceptance according to the variety of materials, specifications, quality, and quantity requirements. The layout of storage materials should be according to the requirements of the site plan, under the principle of the convenience construction, smooth road, safe and reliable; we should reduce the second transporting as far as possible we can.
In addition, we should take variety of effective measures to maintain and maintenance, to ensure that all the raw material can't reduce its use value. Finally, the amount of consumption should have a strict control according to the quota and the relevant information. Concrete supply and materials used should be inspected in the use process, supervise and urge the team to use materials reasonably.
Only the raw material management of
concrete mixing plant
is very well, can greatly reduce the cost and improve the economic benefit!
Zhengzhou Pioneer Machinery Co.ltd is professional manufacturer, which has rich export & import experience, our company mainly manufacture
concrete mixer
, concrete mixing & batching plant, concrete brick making machine etc. if you are interested in our products, please contact us timely, and we will service you at 24 hours.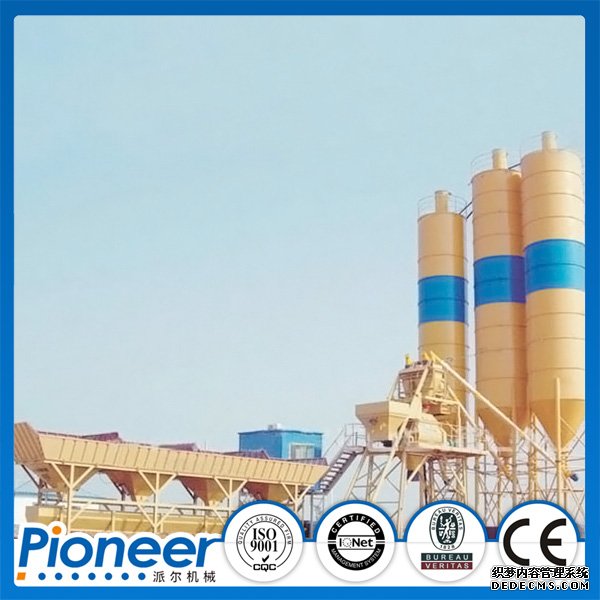 ---
---
Do not hesitate to contact us ,we value your message