Professional Concrete Mixer Manufacturer

Small Heavy Duty Cement Mixer's Branding
---
Concrete mixer equipment
belongs to an emerging industry.
Small heavy duty cement mixer
manufacturers who have consistently adhere to "quality first" have the foundation for creating famous brand. In addition, if they constantly innovate in the competition, apply advanced technology and explore high-tech, small heavy duty cement mixer's branding will be gradually formed among well-known enterprises and famous products.
Recently, in order to find some business opportunities in foreign markets, some export concrete mixer enterprises sell concrete mixers with low prices to compete with each other. Participating in the international market competition in this state of mind, our export enterprises will lead to loss and so does the entire industry. In addition, our products will be investigated as the object of " anti-dumping".
The entire industry should be on guard against such malicious competition situation. Low level repeat production is a relatively easy thing. Once improving the science and technology content, the possibility of repetition will be small. Low level repeat production will seriously disrupt the market, bring backward motion on technology and loss to the industry.
Concrete mixer manufacturers do not well practice the production-study-research combination. Producers just copy each other. This kind of
concrete machinery
products only have the price advantage and do not have competitive power in the international market. Hope manufacturers in concrete machinery industry make full use of the research resources to improve the concrete machineries. Of course, this technique should be practical to bring better economic and social benefits to the concrete machine industry.
Zhengzhou Pioneer Machinery Co., Ltd is one of professional concrete mixer and
concrete batching plant
manufacturer in central China. We offer drum concrete mixer, forced type concrete mixer, concrete batching plant and components of concrete batching plant.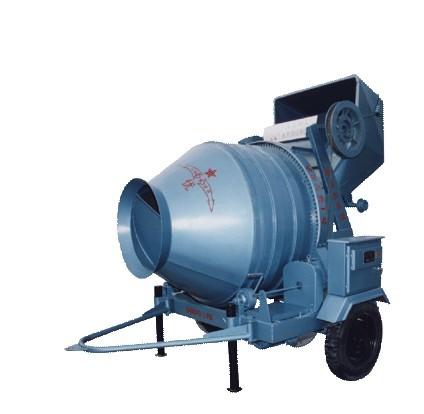 ---
---
Do not hesitate to contact us ,we value your message