Professional Concrete Mixer Manufacturer

Requirements to Batching Plant Mixer's Appearance
---
Here are some production requirements to batching plant mixer's appearance:

The appearance of batching plant mixer should not only be artistic, but also the appearance of batching plant mixer need to reach a certain norm. There are some requirements to the quality of the appearance of batching plant mixer and the requirements are as followings:

1. The external dimensions of concrete mixer shall comply with the relevant provisions of the highway, railway and other transportation. The body of concrete mixer should be stable and the main parts of concrete mixer can not become flexible;

2. The paint on the surface of concrete mixer should be brushed uniformly and smoothly. The color of paint should be uniform and appears glossy. Wrinkled skin, peeling, bubble phenomenon are not allowed to arise;

3. The weld seam on the outer surface of concrete mixer also should be pleasing to the eye. There should be no welding leakage, crack and other defects; the blades should be the same width and clear away the welding sundries.

4. The edge of the cover piece of concrete mixer shell not have the obvious fold. In addition, the batching plant mixer should be firmly installed and be correctly installed.

5. For the components of concrete mixer exposing to the air, concrete mixer users need make antirust work. Keep other parts clean;

6. The label of concrete mixer should be smooth and the writing should be clear. The installation of concrete mixer should be firm and correct and scratches and paint stripping phenomenon should not allowed.

A variety of concrete mixers, rolling concrete mixer, compulsory concrete mixer and other concrete machineries, are all in our catalog.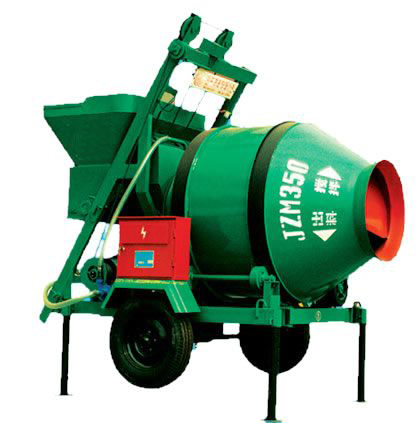 ---
---
Do not hesitate to contact us ,we value your message