Professional Concrete Mixer Manufacturer

Wear-Resistant Parts of Rolling Concrete Mixer Machine
---
Zhengzhou Pioneer Machinery Co., Ltd reminds you to take care of the daily inspection for wear-resistant parts of
rolling concrete mixer machine
.
The followings are introductions of daily inspection for wear-resistant parts of rolling concrete mixer:
The inspection of tightness of bolt. Replacing the wear-resistant parts with new ones, after the rolling concrete mixer machine working for two days, users should check whether all the bolts of stirring knives and mixing arms are loose or not. If the bolts appear loose, we suggest you to use torque spanner to fasten the bolts.
The inspection of the degree of wear of the cylinder liner: inspect the stirring knife and mixing arm at least once a week and keep them clean. At the same time, concrete mixer users need make sure whether stirring knife and mixing arm are loose or are out of place, whether there is friction sound with the cylinder body. When finding the degree of wear of mixing arms reaches 50%,
concrete mixer
users should replace them with new ones. In addition, replace the scaleboard when the thickness of scaleboard becomes 2-3mm.
Adjustment of the stirring knife: Concrete mixer users need regularly adjust the stirring knife in order to ensure the
drum concrete mixer
can normally work. If users do not adjust the stirring knife, larger stone and sand would be placed between the stirring knife and the scaleboard, which will increase the stress born by the mixing shaft, thus resulting in the fracture of the stirring knife wear, at the same time, accelerating the wear between the stirring knife and the lining board.
Zhengzhou Pioneer Machinery Co., Ltd is one professional concrete mixer, concrete batching plant and other concrete machines manufacturer. We welcome you to cooperate with us.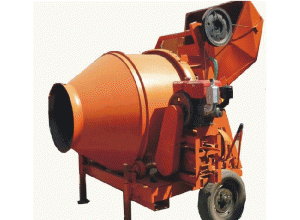 ---
---
Do not hesitate to contact us ,we value your message