Professional Concrete Mixer Manufacturer

Small Cement Mixer Inspection Items During Production
---
During concrete production, concrete mixer users need regularly check each part of cement mixer, which would effectively improve productivity, prolong the service life of concrete mixer and bring huge benefits to users. The followings are small cement mixer inspection items during production:
1. Timely check the motor and rotating system of small cement mixer are normal and regularly put grease on the motor and rotating system;
2. Examine the oil mass in reduction box, oil pump oil, check the conditions of each smooth parts. Fill lubricating oil to the hopper roller bearings and pulley bearings.
3. Water supply equipment need be kept clean to avoid congestion. Check and clean up suction valve. Inspect whether rocker arms of travel switch become flexible. If becomes flexible, necessary adjustments need be made.
4. Check whether connection bolts of mixing blades and support arms become flexible. If becomes flexible, make some adjustment. The maximum space between mixing blades and wall of drum is 5mm and make necessary tightening.
5. Check the contactor conditions of electrical cabinet of
concrete mixer
. Inspect the sealing condition and make necessary adjustment, repairment and replacement.
6. Check whether water pump, throttle valve have water leakage. Lubricate oil to gear and adjust tightness of leather belt.
Come and buy
Pioneer concrete mixer
, concrete batching plant and other concrete machines.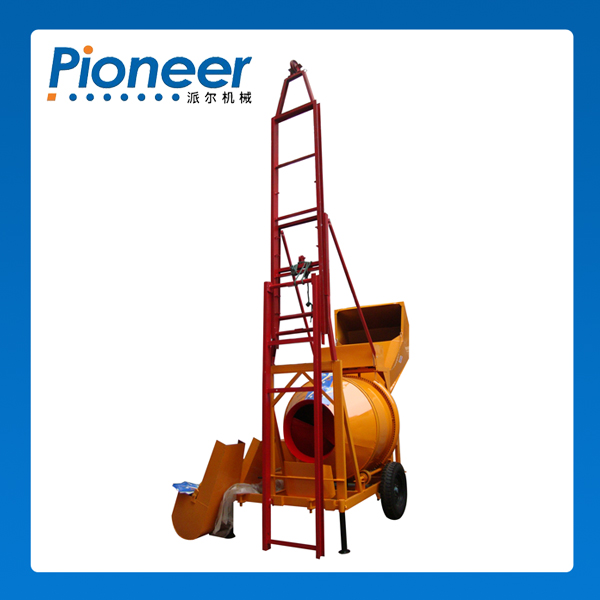 ---
---
Do not hesitate to contact us ,we value your message