Professional Concrete Mixer Manufacturer

Safely Operate Electric Cement Mixer in Summer
---
May is going to the end and we have already felt the hot feeling that summer brings to us. How to safely operate electric cement mixer in summer?

For concrete mixer and other concrete equipments, summer is one season that users must pay great attention to safely operating concrete mixer. The hot weather makes the production of concrete mixer and more difficult. Concrete batching plant's production itself will make the surrounding environment more hot and concrete machinery is basically at the outdoor. It is very worthy of effectively controlling the safet production and productive efficiency of electric cement mixer in summer. Concrete mixer users must be prepared with countermeasures in advance.

The followings are some advices about safely operating electric cement mixer in summer:

The normal working of concrete mixer cannot do without the operator's operation. Day is longer in summer and the working condition in summer is very severe. In face of hot weather, operators will have a variety of physical troubles with strong loaded, thus affecting the concrete production. It is essential to arrange professionals to observe the situations of operators to prevent accidents. Pay attention to arranging time for workers to drink water and have a rest. Prepare sunstroke prevention medicine is also very important.

The sunstroke prevention work of concrete mixer and concrete batching plant. The concrete mixer equipment are generally operated in the outdoor environment, so users should always pay attention to the temperature of work place and timely lower the temperature by spraying water to avoid high temperature around the work place. While the temperature of water need to be added to the concrete mixer should be normal and standard to ensure the concrete quality. All the concrete mixer equipment must be prepared for insolation. Regularly check the power supply circuit and timely find short circuit situation and repair, in order to avoid accidents.

Fire hazard is possibly to happen in high temperature, so the working environment of concrete mixer must be equipped with fire protection equipment.

Zhengzhou Pioneer Machinery Co., Ltd has been designing and manufacturing concrete mixer and concrete batching plant for over 15 years. Buyers in Africa, Europe and Asia appreciate our professional producing technics, excellent after-sale service, quality products and competitive prices.

E-mail us today for more information.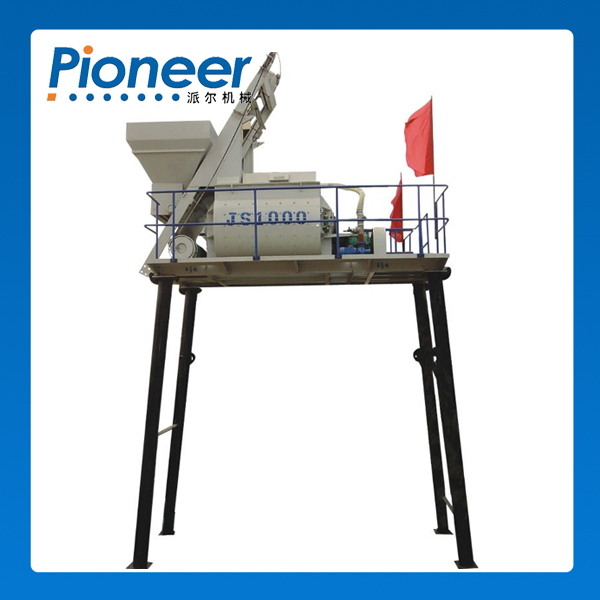 ---
---
Do not hesitate to contact us ,we value your message