Professional Concrete Mixer Manufacturer

Chinese Cement Mixers' Development
---
What is the situation of Chinese cement mixers' development?

Since the concrete mixer entered the domestic market, with the rapid development of urban construction and rapid development of science and technology, application and development of concrete mixer equipment has been fully supported and stimulated by markets. Many domestic concrete mixer equipment manufacturers have a certain production capacity and customer groups and gradually become a considerable research and development strength, which has great significance for the development of the domestic machinery and equipment.

From decades of rapid development of concrete mixers, we can see that all kinds of advanced concrete mixer equipments, like twin shaft horizontal concrete mixer and drum concrete mixer have been applied and promoted in various industries. The concrete mixer market goes to stable development and fully drives the surrounding industrial chain and shows a good developing prospect.

The competition of machinery equipment market is fierce, especially the concrete mixer equipment. Each of concrete mixer manufacturer invests certain amount of funds into concrete mixer R & D. This competition is very good and aims to develop more advanced and high-automated concrete mixer equipments to occupy a space in building materials equipment market in the future. Along with the control and restriction of national policy, concrete batching plant has become an inevitable developing trend. Commercial concrete has become a new industry and received fast development.

Zhengzhou Pioneer Machinery Co., Ltd has been supplying concrete mixer and concrete batching plant for over 15 years. We have our own ISO 9001:2008-certified factory and can offer you a full range of concrete mixers. To ensure consistent performance, we inspect every product at production stage and our QC team does a final inspection on every machine before shipment.

E-mail us today for more information.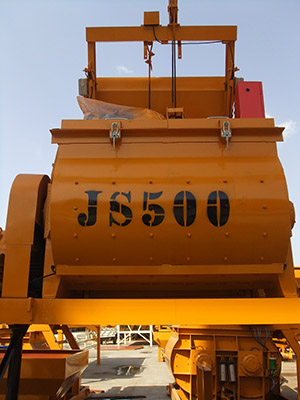 ---
---
Do not hesitate to contact us ,we value your message