Professional Concrete Mixer Manufacturer

JZC Electric Mortar Mixer Applications
---
Zhengzhou Pioneer JZC electric mortar mixers are rolling drum concrete mixers. JZC portable concrete mixers belong to small concrete mixers.

JZC series of concrete mixers are divided into climbing bucket concrete mixers and tipping bucket concrete mixers.

Zhengzhou Pioneer Machinery Co., Ltd will introduce applications and main characteristics of JZC electric mortar mixer:

JZC concrete mixers are bipyramid concrete mixers. The mixing drum is mixing when running clockwise and discharging when rotating anticlockwise. It is able to mix plastic concrete and semi-dry hard concrete.

JZC drum concrete mixer is driven by gear. Compared with friction concrete mixer, it has such advantages as reliable rotation, fast discharge rate, do not stick materials, mixing drum does not skid in foggy and rainy days.

Dig a hole on the ground. Hopper falling into the hole would greatly reduce the labor intensity of charging workers.

JZC concrete mixer using with batching machine can constitute simple electronic measuring concrete batching plant. The mixing system and lifting bucket adopt two motors and two reducers to work, thus alleviating the load of main reducer and prolonging the service life of main reducer.

Zhengzhou Pioneer Machinery Co., Ltd is one professional concrete machinery manufacturer. Come to us for concrete mixer and concrete batching plant.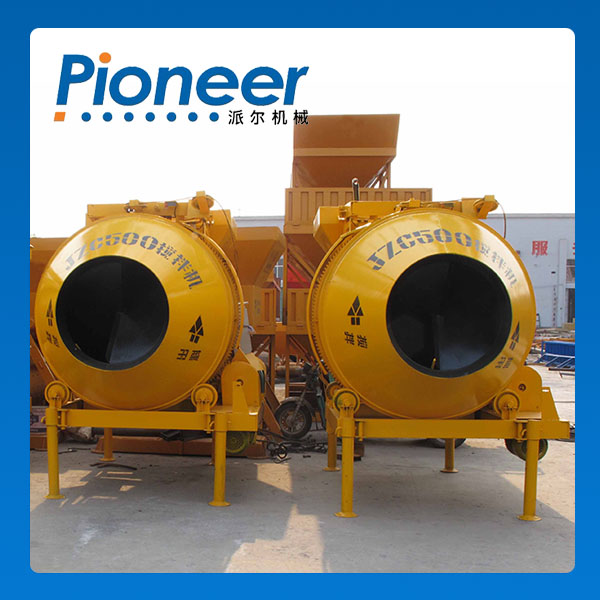 ---
---
Do not hesitate to contact us ,we value your message