Professional Concrete Mixer Manufacturer

Electric Compulsory Cement and Concrete Mixer Introduction
---
Electric compulsory cement and concrete mixer
belongs to engineering equipment.
Due to operating efficiency and power of work of compulsory concrete mixer are much higher than rolling drum concrete mixer and other civil type concrete mixers, in addition, compulsory concrete mixer has stronger combination production, so compulsory concrete mixer is always used in engineering construction and concrete batching plants.
Compulsory concrete mixers
classifications are relatively broad. Nationwide development situations are different, so compulsory concrete mixers may have varied appearances and other aspects. But on the whole, the main technique principles are similar.
In general, compulsory concrete mixers have large quantity of work. Its operating intensity is higher. Compulsory concrete mixer is suitable to mix dry hard concrete, lightweight aggregate, but not suitable to mix relative coarse aggregate, for coarse aggregate would bring large wear to mixing blades of concrete mixer. For compulsory concrete mixer itself, the consumption of mixing blades and mixing drum is actually large. So concrete mixer users need specially pay attention to raw materials when choosing.
The mixing efficiency of compulsory concrete mixer is relatively high and is suitable to be used in large projects. In addition, it is easy to operate and maintain compulsory concrete mixer.
Zhengzhou Pioneer Machinery Co., Ltd is one professional concrete equipment manufacturer. Come to us for
concrete mixer
and concrete batching plant.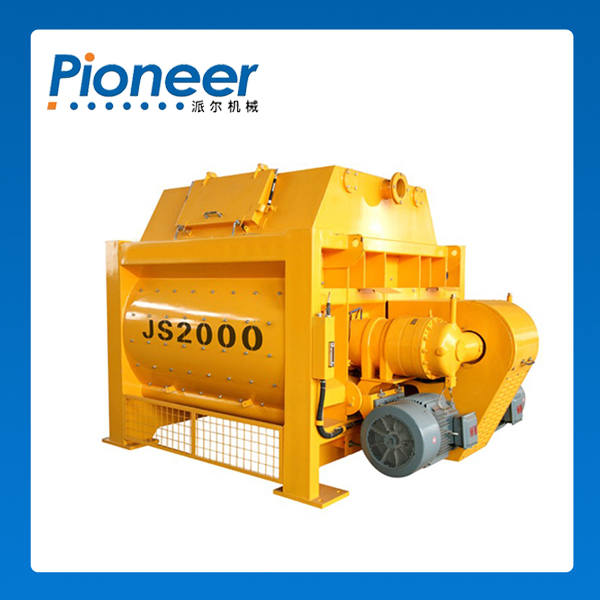 ---
---
Do not hesitate to contact us ,we value your message