Professional Concrete Mixer Manufacturer

HZS50 Small Grout Batch Plants
---
The main applications and characteristics of HZS50 small grout batch plants are as followings:

HZS50 concrete batching plant is one small skip type concrete batching plant. HZS50 concrete batching plant is mainly composed of aggregate supplying, metering, mixing and electrical control system. In theory, the productivity of HZS50 concrete mixing plant is 50m3/h. Its discharging height is 3.8m. HZS50 concrete batching plant can mix various types of concretes. It is suitable for large-scale construction sites, hydropower, highway, port, bridge and other constructions and large concrete prefabricated parts factory and commodity concrete production plants.

HZS50 concrete batching plant adopts mechanical loader to feed material. It has three or four storage bins with big volume which can store different aggregates. HZS50 concrete adopts electronic scale to measure materials. It is equipped with powder (cement, slag, fly ash) bins and powders are transported to weighing hopper by screw conveyor. Cement and additive adopts electronic scale to cumulatively measure. Water is supplied by water pump and weighed by electronic scale. In addition, water outlet has pressure pump to guarantee the quality of water.

Admixture is provided by corrosion-resistant pump and measured by electronic scale.

HZS50 concrete batching plant adopts advanced computer to control it and it can be both automatically and manually operated.

In order to bring into full play the advantages and working efficiency of HZS50 concrete batching plant and to prolong the service life, before operating it, operators and maintainers shall carefully read the operating instructions, and receive professional training, understand and be familiar with the structure and performance of the HZS concrete batching plant to correctly master the correct operation and maintenance method.

Zhengzhou Pioneer Machinery is one professional concrete machinery manufacturer with 25 years' manufacturing experience and 20 years' exporting experience. Come to us for concrete mixer and concrete batching plant.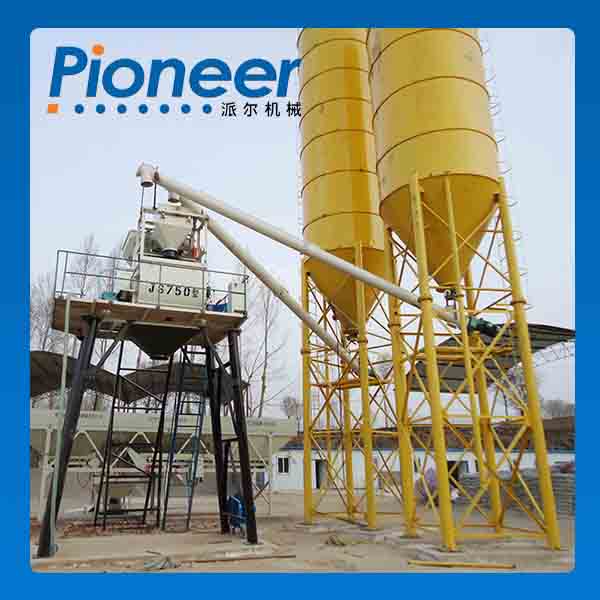 ---
---
Do not hesitate to contact us ,we value your message