Professional Concrete Mixer Manufacturer

Development Trend of Cement Mixer in China
---
Cement mixer is an essential machinery to mix concrete among construction machineries. What is the development trend of cement mixer in China?

With the expansion of Chinese real estate construction industry, road, dam, hydroelectric power station and other constructions, the generalization of commercial concrete, the improving output of cement products and progressive increasing sales volume of concrete mixer, so cement mixers with various productivity and varied models are developed. These Chinese concrete mixers are widely approved by customers and are sold to Russia, Africa and other areas and countries.

In recent years, concrete mixers play an important role in a range of industries. Among all concrete mixers, JS concrete mixer has gradually become the leading product. Among JS concrete mixers, JS350, JS500, JS750, JS1000 are all small and medium-sized concrete mixers, JS1500, JS2000, JS3000 are all large-sized concrete mixing equipments.

The processing technic of JS concrete mixer is more complicate than other ordinary concrete mixers. At the same time, the production requirements to JS concrete mixer is higher than ordinary concrete mixers.

With the increase of concrete mixer manufacturers, the competition of concrete mixer market has reached the highest peak. Although most of concrete mixer producers are mainly manufacturing small and medium-sized concrete mixers, but under the pressure of increased competition, concrete mixer manufacturers are developing towards special service, innovative technology, independent production capacity, diversified products and others.

Zhengzhou Pioneer Machinery Co., Ltd is one concrete mixer and concrete batching plant manufacturer with 25 years of manufacturing and 20 years of exporting experience. Our concrete mixers and concrete batching plants have been exporting to Russia, Nigeria, Mongolia, Sri Lanka and other countries.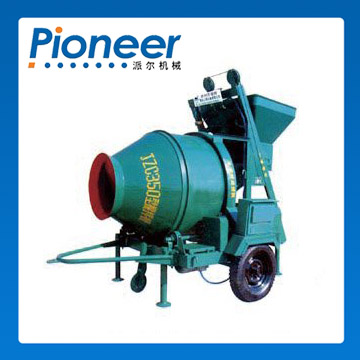 ---
---
Do not hesitate to contact us ,we value your message