Professional Concrete Mixer Manufacturer

What Is Concrete?
---
You may wonder what is concrete? Concrete mixer producer will introduce concrete to you.

Concrete is called "tong" for short. Concrete is a general designation of engineering composite materials which glue aggregate as a whole by cementing material.

What usually said concrete is cement concrete which uses cement as cementing material, sand and stone as aggregate. These materials coordinate with water (additive or admixture) according to certain proportion. Cement concrete can be produced by mixing, molding and maintaining. Cement concrete is also called ordinary concrete and is widely applied in civil engineering. Concrete is one of the most important civil engineering materials of the time.

Concrete has such characteristics as rich raw materials, low price and simple production process, so more and more concrete is applied. At the same time, concrete also has such advantages like high compressive resistance, good durability, wide strength level range and others. These characteristics of concrete make it have wide applications. Concrete not only can be used in varied civil engineering, concrete is also an important material in the shipbuilding industry, machinery industry, the development of ocean, geothermal engineering and other industries.

Concrete is one kind of construction material full of vitality. With the development of constructional materials of concrete and the constant improved recognition of material composite technology, users' requirements for the performance of concrete are not restricted to compressive strength. Users also pay more attention to the durability, deformation capability and the balance and coordination of aggregative indicators of concrete.

Zhengzhou Pioneer Machinery Co., Ltd is one professional concrete equipment manufacturer. We offer a wide range of concrete mixers and concrete batching plants, like compulsory concrete mixer, mobile concrete batching plant and others.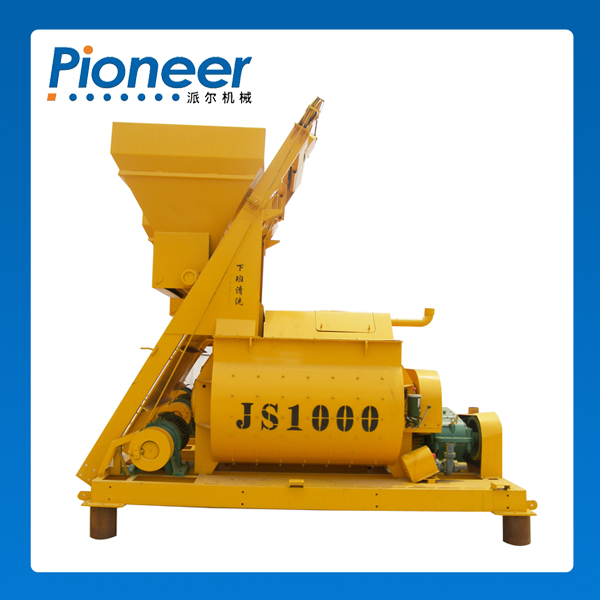 ---
---
Do not hesitate to contact us ,we value your message