Professional Concrete Mixer Manufacturer

Concrete Mixing Machinery Industry's Sustainable Development(II)
---
Under the supports of national industrial policy and fiscal policy, a number of key enterprises has been able to make 26 kind of engineering machinery products commonly seen on the international market and the quality are as good as the foreign ones.

For concrete mixing machinery manufacturer, an important problem to be solved during producing high precision concrete mixing equipments is that key parts of concrete mixing machinery mainly depend on import. The requirements to concrete mixing equipments are very high due to the working environment of some concrete mixing equipments is extremely bad.

At present, control system, high performance engine, high-pressure hydraulic parts and other key components are dependent on imports. Data shows that although the foundry industry exports are strong, but most of China's exports are low-end castings and in turn high-end products are imported into the Chinese market. Restraint of parts and components is also a challenge to the development of the concrete mixing machinery industry.

Fortunately, concrete batching plant industry and its upstream industry are making efforts to research and design related high-end matching products. The government also pays great attention and supports to concrete mixing machinery industry.

The dream of becoming a concrete batching plant power will no longer be a dream in the future.

Zhengzhou Pioneer Machinery Co., Ltd has been designing and manufacturing concrete mixer and concrete batching plant for over 15 years. We can offer you a wide range of concrete mixing machineries.
We have our own ISO 9001:2008-certified factory. Benefit from the supports that our factory can provide, including professional technics, attentive services, quality products and competitive prices.
Contact us today.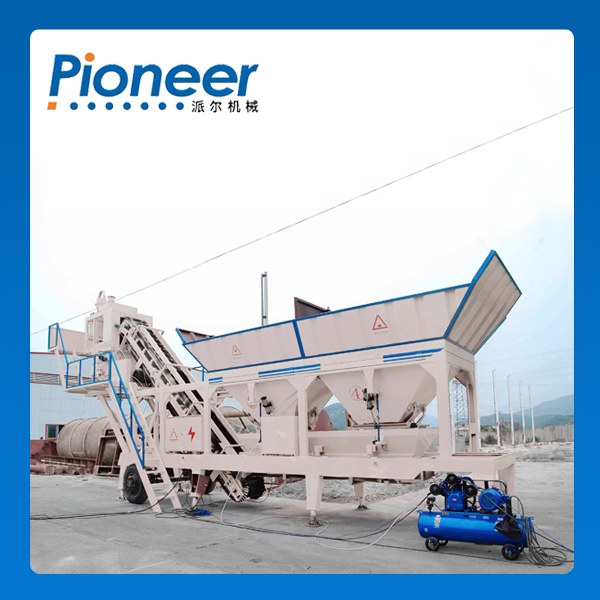 ---
---
Do not hesitate to contact us ,we value your message