Professional Concrete Mixer Manufacturer

Cement Mixer Manufacturers
---
Zhengzhou Pioneer Machinery Co., Ltd is one of
cement mixer manufacturers
in China.
In the process of building construction, application of various types of machinery plays an important role for the whole project efficiency. Since concrete is the basic material, concrete machinery is widely used. So, if we can't choose good concrete machinery, the consequences will be very serious. So, how to judge whether a concrete mixer is good or not?
Choosing one good
concrete mixer
, users need consider the reliability and environmental protection performance.
First, the reliability. This standard is the core content of the concrete mixer quality inspection. Otherwise once concrete mixer breaks down, it would make the whole project be in a state of paralysis.
Secondly, the environmental protection performance. Nowadays, with the people's life quality constant improvement, more and more consumers begin to build up the consciousness of environmental protection. So, customers are considering environmental protection performance when in the choice of concrete mixers. As for the concrete mixer's selection, concrete mixer must meet the corresponding national policies and environment protection laws and regulations.
Finally, quality of after sale service also needs to be taken into account. Since cement mixer would be frequently used, once there happen some problems, it is easy to deal with the problems to have one reliable concrete mixer manufacturer. Quality of after sale service is closely related to the solution of failure.
If concrete mixer meets the above three requirements, then it would be a good and trustworthy one.
Zhengzhou Pioneer Machinery Co., Ltd is able to provide
drum concrete mixer
, compulsory concrete mixer, concrete batching plants. Come to us for a visit.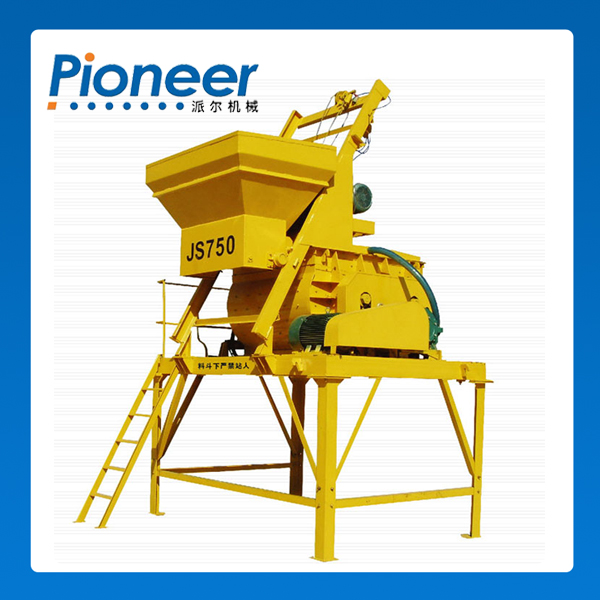 ---
---
Do not hesitate to contact us ,we value your message