Professional Concrete Mixer Manufacturer

Analysing the common problem of the JS1000 forced typed concrete mixer
---
Forced typed concrete mixer is generally used in the production of large amount concrete. Here the technicists of Zhengzhou pioneer introduce the common accidents during use the forced typed concrete mixer for you:
1. Forced typed concrete mixer has problem in the installation and protective device, and it threatens the security of the operator.
2. Several unsafe factor exist in the electricity usage in construction site, such as the phenomenon of leakage of electricity.
3. The death and injury caused by irregularities of Construction crew.
According to the common accidents,safety engineer should be focused on the following work:
1.The forced type concrete mixer should be installed in the smooth and consolidated ground.
2.The forced type should be stirring by unidirectional rotation.
3.Before the machine running,check electric insulation and grounding connection whether it is in good standing.
4.Please test run before charging.
5.The hopper should have the insurance hook.Have to hang up the insurance hook when the machine stopped running.
6.It is forbidden stand blow the hopper. No approach to the equipment by any non-operator.
Zhengzhou Pioneer Machinery Co., Ltd offers JS500 concrete mixer, JS750 concrete mixer ,
JS1000 concrete mixer
, JS1500 concrete mixer, JS2000 concrete mixer and JS3000 concrete mixer.This series of forced concrete mixer has very high efficiency, very good mixing performance. Forced concrete mixer can mix varied concrete. Electric concrete mixer has high production efficiency.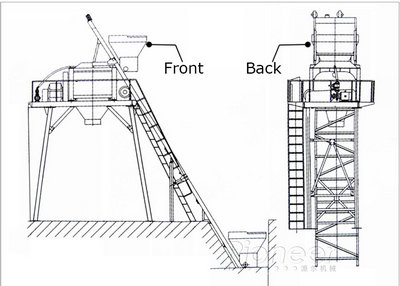 ---
---
Do not hesitate to contact us ,we value your message