Professional Concrete Mixer Manufacturer

Adaptability of Rolling Cement Mixer
---
What aspects the adaptability of rolling cement mixer represents?

Rolling cement mixer is used to produce concrete that meet all kinds of requirements. The rolling cement mixer should not only conform to the technical standards, but also must be able to adapt to various terrain conditions of construction sites. Concrete mixer manufacturers need to design the rolling cement mixer and its components according to different requirements. One of the very important things is: modify, add and develop the technical functions of rolling cement mixer. The automatic system of rolling concrete mixer should possess a high level of flexibility.

The mixing system of rolling cement mixer includes various kinds of independent units and courses.

The tasks of the operating system of rolling concrete mixer are to ensure safe and reliable mixing operation. The control system of concrete mixer mainly control the motor and the cover closing mechanism of concrete mixer. It is necessary to have indirect drive control for rolling cement mixer. Nowadays, most of concrete mixers are equipped with consistency measuring device. In addition, the mixing system of concrete mixer is also equipped with microwave sensor to measure humidity and temperature sensor humidity measurement.


As for the concrete management, the concrete management devices of concrete mixer include concrete silo, concrete measurement scale and proportioning screw conveyor controlled by a frequency converter. Measurement scales or radar sensor are used to measure the amount of materials in the silo. In order to avoid a lot of dust, concrete mixer must also be equipped with air filter to automatically get rid of dust by adopting the principle of vibration. In addition, the application of sensors can also protect the silo to avoid excessive pressure in the silo.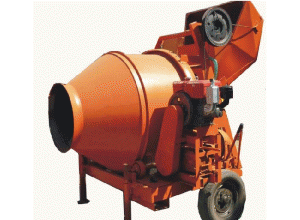 ---
---
Do not hesitate to contact us ,we value your message