Professional Concrete Mixer Manufacturer

The technical advantages of concrete batching machine
---
Concrete batching machine
is one of the main equipment of
concrete mixing plant
, according to the gradation of the material, the concrete batching machine can be divided into one hopper, two hoppers, three hoppers and four hoppers. According to the matching model of concrete mixer, it can be divided into PLD 800, 1200, 1600, 2400, 3200, 4800. So what are the technical advantages of concrete batching machine?
1.Reasonable structure, strong rigidity and good appearance.
2.Has the electronic weighing system with excellent performance, to further improve the accuracy of weighing.
3.Weigh 4 aggregates at the same time and has short measurement time and high efficiency.
4.The head of belt machine has a stopper cover, to prevent splashing.
5.The tail is provided with a screw tensioning device, which can adjust the tension of the belt at any time, it is convenient and quick.
6.The side wall of sand storage hopper is provided with the vibrator, which is conducive to the rapid weighing and rapid discharge.
The above is the technology advantages of
concrete batching machine
, welcome customers to come to our factory to inquire.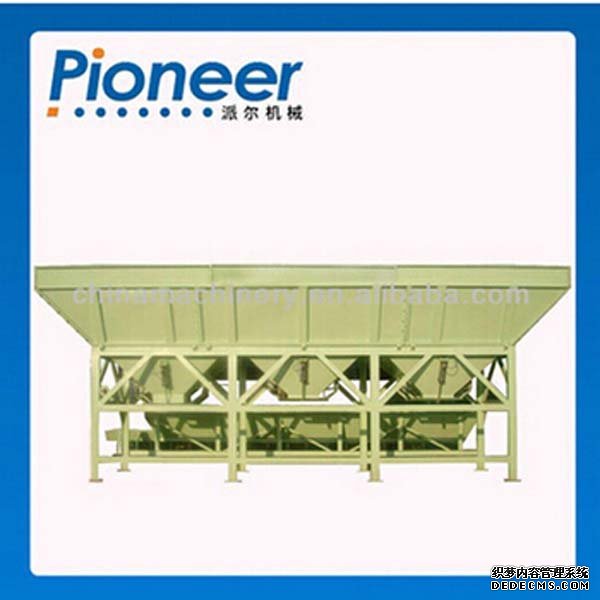 ---
---
Do not hesitate to contact us ,we value your message