Professional Concrete Mixer Manufacturer

The introduction to JZC series of concrete mixer
---
JZC series of concrete mixer
produced by Zhengzhou Pioneer Machinery is designed and manufactured according to national GB9140-88 Technical conditions of concrete mixer, and this machine is composed of thirteen parts, such as the stirring mechanism, feeding mechanism, water supply system, chassis and electrical etc.
The mixing mechanism of
JZC concrete mixer
is made of the mixing tube, roller and transmission system. The mixing drum is the working parts of concrete mixer, and the mixing drum is double cone, there are two height blades welded in the cylinder body. When the mixing drum of JZC concrete mixer rotates, the blades can make material lift and fall, but at the same time, they can also make the material axial movely come and back, so the stirring movement is strong, and we can get homogeneous concrete after stirring for 35-45 seconds.
A pair of discharging blade is welded in the discharge cone of the mixing drum of JZC series concrete mixer, which can change the rotation direction of mixing drum, meanwhile, the concrete will be discharged from the bottom blade to the discharging blade.
The stirring drum of
JZC concrete mixer
is supported by four pop-jumps, and the mixing drum is driven to rotate by motor through the reduction gear box and ring gear, so the JZC concrete mixer can still work even if in the foggy, rainy weather.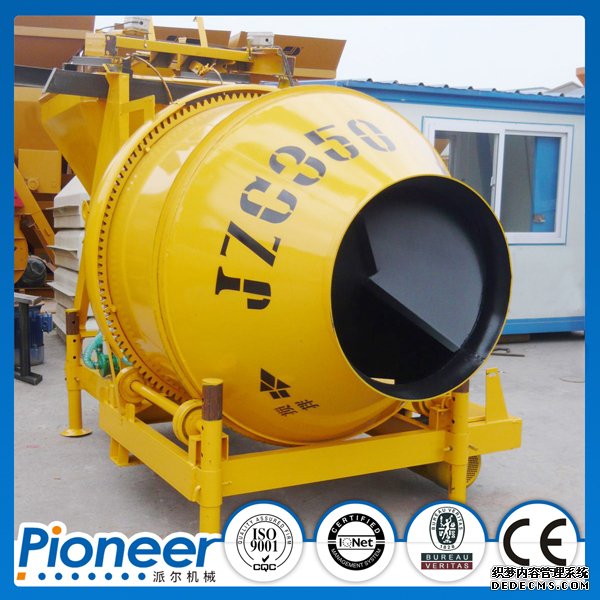 ---
---
Do not hesitate to contact us ,we value your message