Professional Concrete Mixer Manufacturer

The advantages of concrete mixing plant
---
1. Excellent maintenance performance
There is a platform or ladder for maintenance and overhauls. It is convenient.
The upside of belt conveyor is sealed and there is discharge port for overflowing materials bellow, such design can effectively prevent fly ash and gravel from scattering. Thanks to the vertically tightens structure of the belt conveyor, it cuts down the adjustment work in the production process. It adopts vulcanization bonding in the juncture of the round belt, which extends the serve life of the machine two or three times than that of common riveted bonding.
2. Environment friendly
The powdery materials from charging, mixing, batching, charging and discharging are carried on under a totally enclosed condition.
The canopy of
concrete mixer
, dust collect tube of the cement (fly ash) batching hopper are connected with the dust remover, and this can reduce emission. The totally enclosed structure of the mixing tower enormously reduces the dust and fly ash and the noise pollution.
The main mixing tower employs the pulse type dust remover which makes it possible to prevent the dust and fly ash scattering outside, when cement transport truck unloading the powdery material, it achieves the purpose of environment protection.
The cement silos are equipped with break system and the pressure relief valve, it speeds up the cement dropping and prevents the dust collecting system from being damaged caused by extremely high pressure in cement silos.
3. Accurate measurement system
It uses high accuracy sensor, microcomputer control and various scales independently weighing (or accumulation weighing), whose weigh, control and transfer signal parts and components are well-known brand home and abroad, in the weighing system of aggregate, power, water and etc to guarantee the accurate measurement.
There is adjusting device in each hanging weighing set of the batching machine, in order to keep the absolute level in the different contact point. The discharging system uses pneumatic fan shaped gate which ensures the discharging in a shortest time and saves energy without material stuck or leakage.
It controls matching machine and water through solenoid valve. It is fast and guarantee the weighing precision.
4. Control system
The control system of
concrete batching plant
is composed of Siemens PLC (Programmable logic controller), Schneider electronics and other components with excellent performance.
It realized automation control for the aggregate batching, discharging, mixing, and concrete output, at the same time, all the processes will displayed on the dandy dynamic simulation screen.
The production schedule is controlled by intelligent system, which makes aggregate batching in a short time with maximum output.
The software is programmed for general use, it can be set with different parameters to comply with the specific controlled object.
It shall program the concrete producing process and the dynamic screen for control automatically, which could control and manage concrete batching plants of various models.
The data can be recorded, archived, backup field according to the specific category.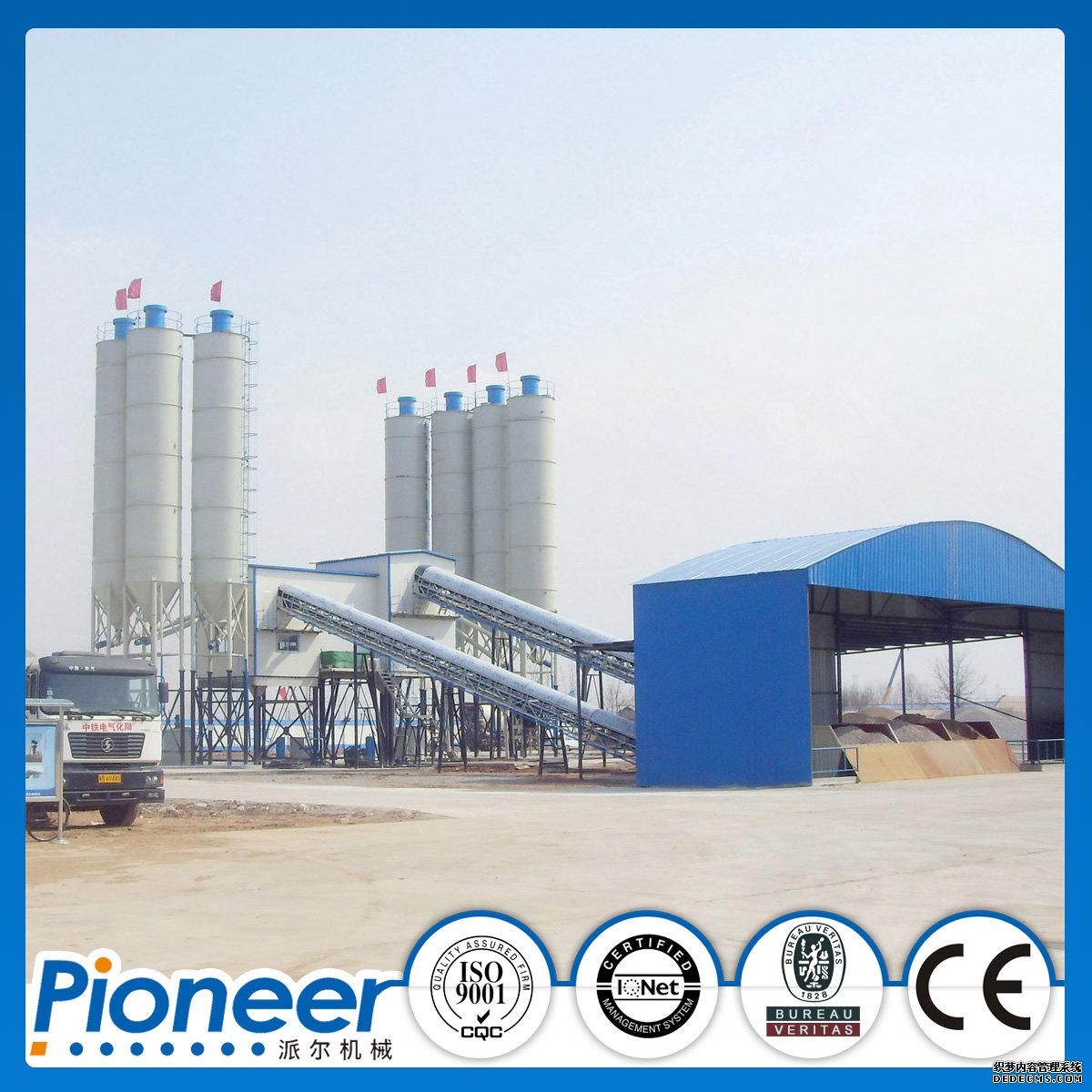 ---
---
Do not hesitate to contact us ,we value your message