Professional Concrete Mixer Manufacturer

Small Batch Concrete Mixer Operating Process
---
Zhengzhou Pioneer Machinery Co., Ltd is able to manufacture varied concrete mixers. Small batch concrete mixer operating process is as followings:

1, Before starting the small batch concrete mixer, users need firstly inspect whether the rotating part and the barrel is scratched or not. If there is scratch, users should timely make adjustments.
2, Clean up the sundries in the barrel.

3, Before starting up the concrete mixer, the barrel need to be controlled by users.

4. The rotating direction of mixer shaft should be the same as the direction shown on the barrel.

5, The concrete material charged into the barrel must be removed from metal or other sundries.

6, Adjust the timing of the agitator according to the mixing time. Users need cut off the electricity when adjusting the time of the agitator.

7, Press the start button, the mixing shaft will put the mixing blades and mixing barrel in motion.

8, The concrete mixer will automatically stop working when the set time arrives.

9. Before discharging concrete, users should firstly close down the concrete. Then open the locking pin, move the handle to make the barrel rotate to a certain position. Use the locking pin to fix the mixing shaft. Lastly, discharge the concrete.

10, After discharging the concrete material, replace the barrel by hand and locate the mixing drum by using the locking pin.

11, Pour the water into the mixing drum to clean up the barrel with the rotation of the drum. People can also use the dried sand to clean up the concrete mixer.

Come to Zhengzhou Pioneer Machinery Co., Ltd for drum concrete mixer, compulsory concrete mixer and other concrete machineries.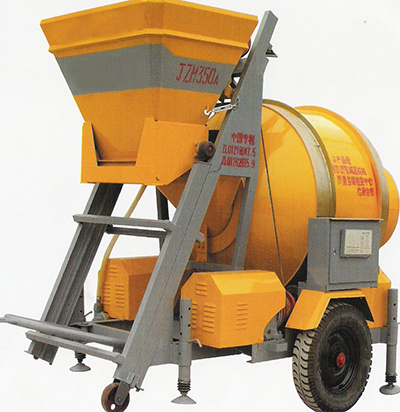 ---
---
Do not hesitate to contact us ,we value your message