Professional Concrete Mixer Manufacturer

Matters Need Attention in Using Lifting Concrete Mixer
---
Here are some
matters need attention in using lifting concrete mixer
:
Before using new lifting concrete mixer, users need inspect every system and part of concrete mixer. Users also should conduct necessary test run to the new lifting concrete mixer. After confirming every part of concrete mixer is at normal work, then users can start using new lifting concrete mixer.
After starting
lifting concrete mixer
, load material until the drum of concrete mixer runs at normal speed. Timely water aftering loading material. It is suggested that users should not stop concrete mixer during the operation and start concrete mixer with full load.
During concrete mixer working, avoid sand falling into the running parts of lifting concrete mixer in order to have smooth operation and production.
After the feeding hopper is lifted, people is forbidden to stay under or work through the hopper.
If you are looking for a supplier you can trust, then look no further. Zhengzhou Pioneer Machinery Co., Ltd has more than 15 years of experience exporting our range of
concrete mixer
s and we have earned the trust of buyers in Russia, Mongolia, Zambia, Nigeria and other countries.
Our QC staff work hard to ensure that all of our products meet your requirements.
E-mail us today.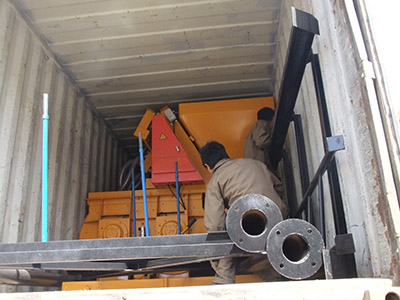 ---
---
Do not hesitate to contact us ,we value your message