Professional Concrete Mixer Manufacturer

Electric Concrete Mixer Unusual Noise
---
During electric concrete mixer working, sometimes there will be some unusual noise. How to reduce electric concrete mixer unusual noise?

Electric concrete mixer unusual noise not only makes working staffs feel uncomfortable but also causes damage to the health of staffs. Here are some advices about how to reduce electric concrete mixer unusual noise:

When electric concrete mixer has unusual noise, listen carefully to find out the unusual noise source.

Usually, new electric concrete mixer will have unusual noise. New electric concrete mixer has big friction forces between parts, so electric concrete mixer unusual noise happens. Users should often lubricate every lubricating point and make electric concrete mixer operation smooth.

Before electric concrete mixer installation, select a solid place to lay electric concrete mixer.

Looking for concrete mixer to enhance your production efficiency? Work with us. For over 15 years, we have maintained our focus on designing and manufacturing concrete mixer.

Browse through our catalog, you can find varied kinds of concrete mixers, like drum concrete mixer, forced concrete mixer and others.

You can count on precise and efficient manufacturing of our own ISO 9001:2008-certified factory. We assign QC officers on each production line to oversee all producing steps.

To benefit from the supports that our factory can provide, including professional technics, attentive services, competitive prices and quality concrete mixer.

Let us apply our rich experience to help you. Contact us today.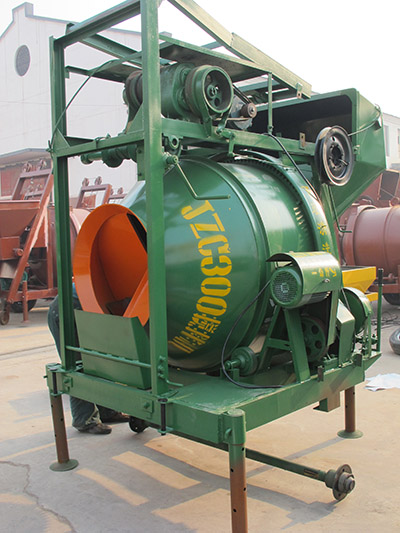 ---
---
Do not hesitate to contact us ,we value your message