Professional Concrete Mixer Manufacturer

Double Horizontal Axles Forced Concrete Mixer Maintenance
---
Double horizontal axles forced concrete mixer maintenance
is crucial for long-time using concrete mixer.
Concrete is greatly used on engineering construction sites, whether it is in the road construction, or in bridge or other construction sites, concrete is necessary material. Construction sites can not lack concrete. For high quality concrete mixer which produces concrete, the using frequency of concrete mixer is also high.
High quality double horizontal axles forced concrete mixer is able to produce the most needed concrete for construction projects, which improves the efficiency and quality of construction.
Compared to other construction machineries,
concrete mixer
is relatively simple concrete machinery. Also concrete mixer maintenance will be relatively easy. However, concrete mixer users can not neglect concrete cement mixer maintenance. Due to the environmental influence, concrete mixer maintenance has become one of the necessary work. If concrete mixer maintenance is well done, it will affect the future concrete production of concrete mixer.
Cleaning and maintenance process of concrete mixer seems relatively simple for the frequent users. While, for the first using concrete mixer users,
concrete mixer maintenance
will be relatively complex for them. In fact, concrete mixer users can receive advices about concrete mixer maintenance from concrete mixer manufacturers. The most important thing is concrete mixer users need take effective maintenance at regular time, which will ensure the original production efficiency of concrete mixer and bring profits to concrete mixer users.
Zhengzhou Pioneer Machinery Co., Ltd has dedicated the past 15 years to manufacturing concrete mixer and concrete batching plant. Browse our websites for more information.
Your custom specifications are welcome. Each product is stringently inspected by our QC inspectors.
E-mail us today for more information.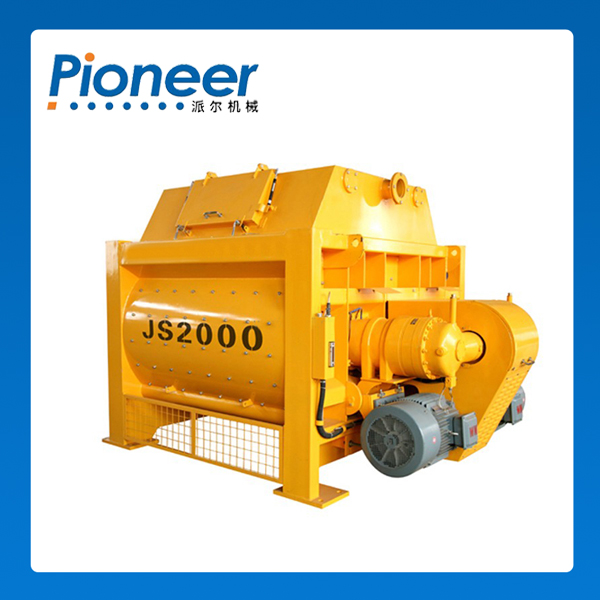 ---
---
Do not hesitate to contact us ,we value your message