Professional Concrete Mixer Manufacturer

Concrete Mortar Mixer's Reformation
---
Concrete mixer manufacturers should try the best to continuously carry on concrete mortar mixer's reformation.
Since the industrial revolution,
concrete mixer
is largely applied on engineering construction sites. More than 100 years have passed since the birth of the concrete mixer. At the beginning, concrete mixer is powered by the steam to make concrete production. After several reformation, at present, concrete mixer is powered by diesel or electricity to produce concrete. Through a series of reforms and innovations, nowadays, the development of concrete mixer tends to be stable, but there are still more developing space for concrete mixer. Only the development of concrete mixer meets the requirements of construction market, can concrete mixer machinery's development survives and lasts for long time.
After a few decades since the birth of concrete mixer, concrete mixer industry was carried out reform. One kind of concrete mixer which reverse rotates and does not belong to horizontal type concrete mixer appeared in this time. Later on, concrete mixer was continuously carried out reform based on the previous foundation.
Compulsory concrete mixer
and self-falling concrete mixer were designed and manufactured. Compared to compulsory concrete mixer, the working principle of self-falling concrete mixer is simpler. Self-falling concrete mixer mainly uses the mixing blades in the barrel to mix concrete. Due to the strict requirements of engineering construction quality, self-falling concrete mixer is made. The appearance of self-falling concrete mixer also accelerates the development of concrete mixer. Forced type concrete mixer and single horizontal shaft concrete mixer appeared afterwards to produce different kinds of concrete.
Nowadays, there are many kinds of concrete mixers are designed and manufactured, which provides development power for the concrete mixer industry.
Zhengzhou Pioneer Machinery Co., Ltd has been specializing in designing and manufacturing concrete mixer and
concrete batching plant
for over 15 years. We have QC officers overseeing the production process, so you can rest assured that each concrete mixer you receive will be flawless.
Inquire immediately.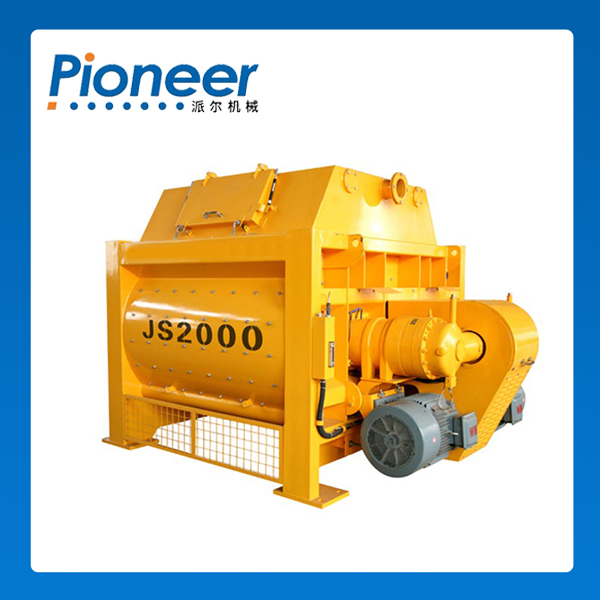 ---
---
Do not hesitate to contact us ,we value your message