Professional Concrete Mixer Manufacturer

Concrete Mixer Installation and Test Running Standards
---
There are strict standards for
concrete mixer installation and test runing
. It is better not optionally move and installconcrete mixer.
Nowadays, Zhengzhou Pioneer Machinery Co., Ltd is helping one of our customer from Nigeria with
rolling concrete mixer
installation. Several concrete mixer installation and test running standards are listed:
1. Concrete mixer buyers need check whether all parts of concrete mixer and technical documents are complete after the arrival of concrete mixer;
2. Concrete mixer users need lay a good foundation for concrete mixer according to the illustration of purchased concrete mixer;
3. Install the concrete mixer based on the graph and make sure all structures be at horizontal level;
4. After equipping the concrete mixer with concrete batching machine, install the sensor, remove fixed bolts of weighing hopper to let the weighing hopper be in normal working conditions;
5. Check whether each rotating part is flexible and each jointing bolt is loose; If not, timely deal with the problems.
6. Connect and install electrical lines according to the instruction, including: the main power cable and each motor cable, sensor cable and telecontroller cable;
7. Carry our empty running test to check whether the rotating direction of the motor is right;
Concrete mixer
users need pay special attentions to:
1. Knife switch should be installed between of the total power and the electrical appliance box;
2. It is not allowed to make mistakes to connect the power zero line of batching control instrument and earth wire, otherwise there will happen serious accidents;
3. The batching control instrument should be reliable and ground connection.
4. The place where lay batching control instrument should be equipped with sun protection, rainproof, dustproof and lightning protection facilities.
All above are some concrete mixer installation and test running standards. construction management personnels need do a good job of supervision according to these standards to prevent unnecessary problems and failures affecting the project schedule and quality.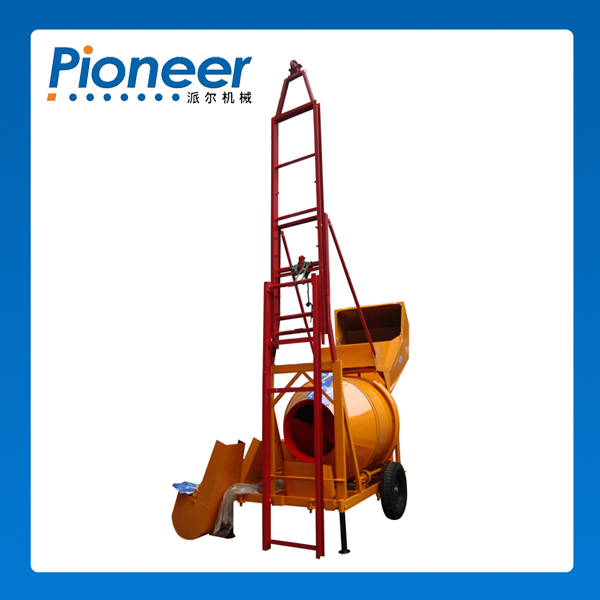 ---
---
Do not hesitate to contact us ,we value your message
---