Professional Concrete Mixer Manufacturer

What are the configurations of commercial concrete mixing pla
---
Commercial concrete mixing plant is large-scale production equipment and production base specialized in the production of concrete, so if you want to understand the characteristics of
concrete mixing plant
, it is necessary to know what are the configurations of commercial concrete mixing plant. In fact, there is no big difference between engineering concrete mixing plant and commercial concrete mixing plant, engineering concrete mixing plant is used by themselves, so it is a simple plant in the configuration. The commercial concrete mixing plant need to produce more concrete, on the device it will be relatively more complex, we will see the main configuration list of the
commercial concrete mixing plant
in the following.
If the rural areas and towns use the concrete mixing plant, we can choose the HZS25/35/50 concrete mixing plant, if it is the third line or fourth line city, you can choose the HZS60/75/90 concrete mixing plant, if it is the second line cities, the need for concrete is relatively large, then you can choose the larger model, such as HZS120, 240, 180 and so on. No matter what model concrete mixing plant you choose, the most important thing is to be familiar with the use of local concrete, so as to buy the most suitable equipment.
The mixing equipment that the commercial concrete mixing plants selected mainly is the JS series double axle forced type
concrete mixer
. The main components can be divided into material storage equipment, mixing equipment, batching equipment, control equipment, material transportation equipment and finished goods transport equipment. Control equipment is a microcomputer operating system, including water weighing, cement measurement, Material storage equipment is bulk cement storage / bulk cement tank, we can purchase the appropriate number according to our needs, it mainly includes 50T, 100T, 80T, 200T, 300T, the transportation equipment is the screw conveyor, belt conveyor, transportation equipment mainly is the concrete mixing truck.
The above is the configuration of concrete mixing plant, in the initial stage of building concrete mixing plant, it needs more investigation and practice to succeed. If there are any technical problems, you can call our hotline on the website, we will be happy to answer you.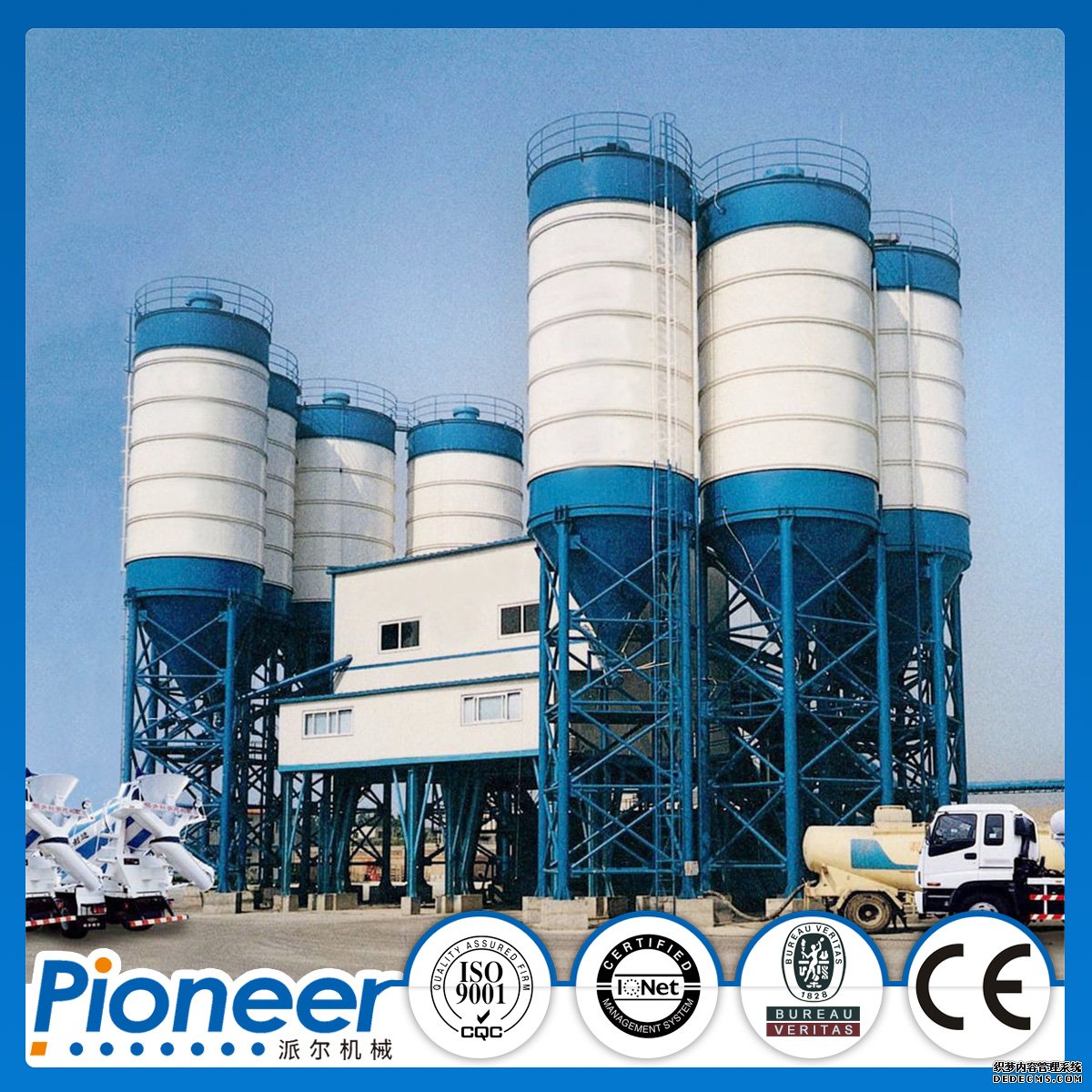 ---
---
Do not hesitate to contact us ,we value your message