Professional Concrete Mixer Manufacturer

The advantages of small and simple concrete mixing plant
---
Judging from the current situation, our country's concrete industry develops smoothly, but if you really want to enter this industry, only this industry's internal personnel can experience the hardships. Entering into the concrete industry, the first step is to build concrete mixing plant. For some investors of the project, the energy consumption of large mixing station is big, in comparison, the initial investment in a small and simple concrete mixing plant is relatively cost-effective.
HZS25/35 are small
concrete mixing plant
. Compared with HZS120/180 concrete mixing plant, this kind of concrete mixing plant in some respects does not have the advantage of the latter. But for engineering concrete mixing plant, HZS25, 35 can also complete the requested concrete of engineering, it has simple structure and is easy to move. For the users who often transfer to the location of the site, it gives full play to the advantages of reuse. Besides, the construction cost of the small and simple
concrete mixing plant
is cheap, its operation is simple, and it saves a lot of manpower and financial resources for the project.
Whether it is small or large
concrete mixing plant
, the most important thing is that we need to build suitable concrete mixing plant based on our construction. At the same time, we should consult the manufacturer of concrete mixing plant in detail, and according to the data they provided for reference, we can avoid unnecessary trouble when we build the concrete mixing plant.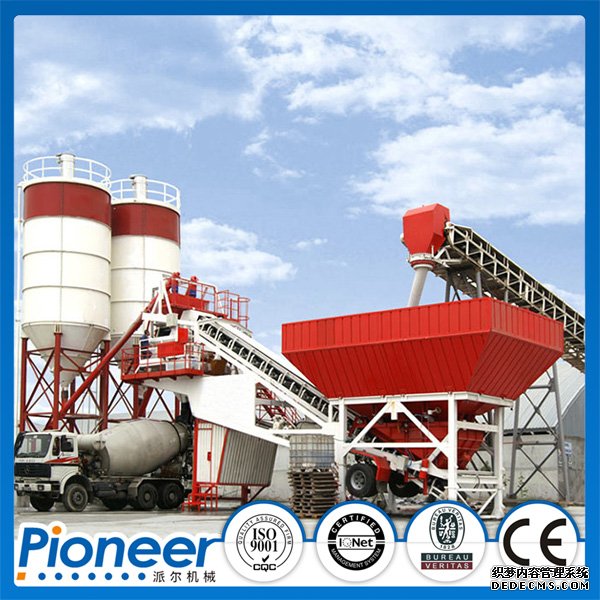 ---
---
Do not hesitate to contact us ,we value your message