Professional Concrete Mixer Manufacturer

Pump Hopper of Mobile Concrete Mixer
---
The pump hopper is one of the very important batching equipments in concrete batching plant. How to maintain the
pump hopper of mobile concrete mixer
?
The pump hopper of
mobile concrete mixer
is able to effectively solve the concrete quality problem by two times of mixing. In addition, as the speed of the matching conveyor is different, pump hopper can effectively regulate the speed of concrete conveying, which will make the production of concrete mixer more reasonable. The pump hopper can be said the most important part of concrete mixing plant except for the concrete mixer. Although the pump hopper is small, but the function of it is very big.
So how to effectively maintain the pump hopper of mobile concrete mixer? Users may find that, like concrete mixer, the pump hopper is easy to stick a lot of concrete. After a long period of time, the pump hopper will accumulate large amount of concrete and can not normally work. So users need clean the pump hopper regularly. Is there any effective way to make the pump hopper stick as little as concrete?
Zhengzhou Pioneer Machinery Co., Ltd suggests users do brush oil treatment on the external of the pump hopper. Although this effect can achieve good results, it is unpractical to do brush oil treatment before using the pump hopper each day. So we suggest users regularly maintain the pump hopper with brush oil treatment before maintenance. After using mobile concrete mixer, clean up the pump hopper with water. Do brush oil treatment to the pump hopper to avoid the pump hopper rusting.
Zhengzhou Pioneer Machinery Co., Ltd has been designing and manufacturing concrete mixer and
concrete batching plant
for over 15 years. We now can offer a comprehensive concrete mixers.
Contact us today.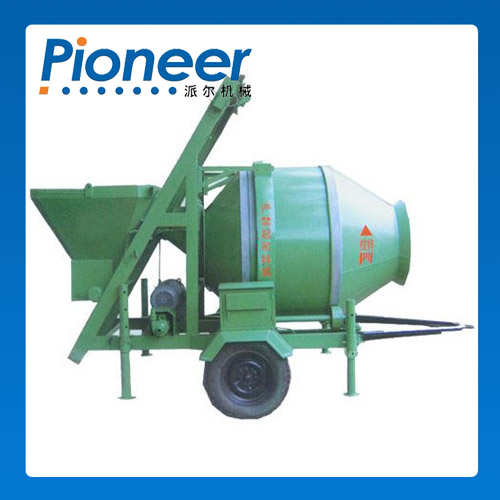 ---
---
Do not hesitate to contact us ,we value your message