Professional Concrete Mixer Manufacturer

How to correctly use JS500 concrete mixer
---
JS500 concrete mixer
is a kind of mixer with good production performance and high production efficiency. Not only can this mixer be used alone, but also it can be used with the corresponding concrete batching machine to form a simple mixing plant, so JS500 concrete mixer is deeply loved by the majority of users. Whether users or manufacturers, they all are hoping JS500 can be a long time for our services, if manufacturers want to make JS500 concrete mixer have a long life, they need to improve the technology and equipment and users need to find the skills. Today we will simply introduce this type of mixer for the majority of users.
First of all, although the JS500
concrete mixer
can stir a lot of kinds of concrete, but there is some concrete that it can not stir, so before buying it, you need to know whether the concrete mixer you need can produce the concrete. Then it is good to understand the specific parameters of this type of mixer, these are the rated parameters, whatever the user do, it is best not to exceed its rated parameters. Every time before using the mixer, it needs to check the water pump to ensure that there is water when use the water pumps every time. Users must do a good job in the daily cleaning work to ensure that the machine is clean, users must do a good job in the daily maintenance work in order to timely find the problem in a timely manner. Finally I hope that the users in the use of JS500 concrete mixer do not let it work 24 hours a day, if it is appropriate to rest, it will be a longer life.
JS500
concrete mixer
is a automation machinery with higher degree, so it is not complicated to use, only the user can do not overload, often clean it and maintain and repair it well, it will provide you the better service.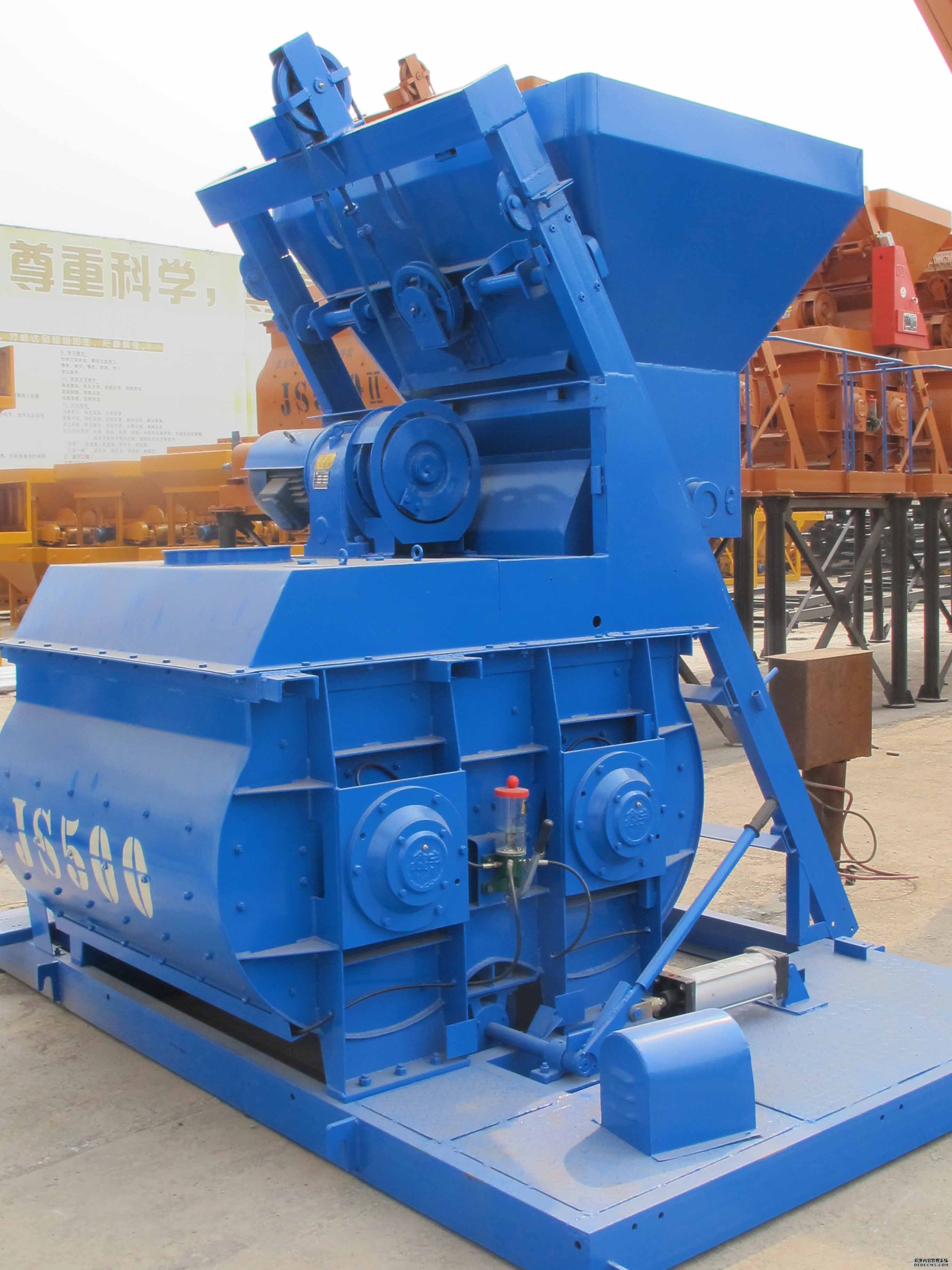 ---
---
Do not hesitate to contact us ,we value your message